06.02.2017
Constitutional reform initiated by President discussed at a university in Almaty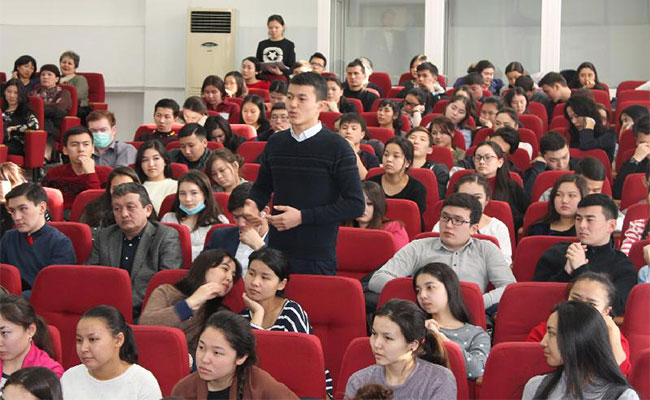 ASTANA. KAZINFORM - Graduate of the Bolashak Presidential Scholarship program and general director of Sheberbuild LLP Olzhas Suleimenov has delivered a lecture at the Abai Kazakh National Pedagogic University as part of the "Our knowledge to our country" educational campaign today.
Suleimenov delivered the lecture on the cession of powers by President to the Parliament and the Government in front of the junior and senior students of the university.
Recall that President Nursultan Nazarbayev announced his decision to cede some of his power in a special address on January 25, 2017.
He gave the students an insight into what the reform will mean for Kazakhstan and explained what impact it will have on the system of public administration.
Suleimenov also talked about a lot of opportunities and programs initiated by the Head of State for youth, including the Bolashak program.
"Formation of statehood and development of the country in all spheres depends on what personnel, i.e. young generation, we will raise," he noted.
6 February 2017
Source:Kazinform.kz

25