14.01.2021
Free time and leisure

On January 12, 2021, at the Department of Russian Language and Literature of the Institute of Philology and Multilingual Education, a meeting was held with 1st year students on the topic «Free time and leisure». The organizers of the meeting were the 1st year advisors Elena Lomova and Maira Tuleubaeva.

First year advisor Maira Tuleubaeva told how to spend your free time with benefit.
The 1st year student of the specialty «Philology» Diana Karimova made a presentation on ways of spending time that will help students diversify their leisure.
Associate Professor Elena Lomova noted that students need to learn languages in their free time, because in order to achieve success, it is very important to set a clear goal for yourself. It is important not only to determine why you want to learn the language, and in what way, but also to set a short time frame for completing the plan for self-study of English in order to move forward towards your goal.
M. Tuleubayeva concluded the event by showing the video «How to spend time wisely?».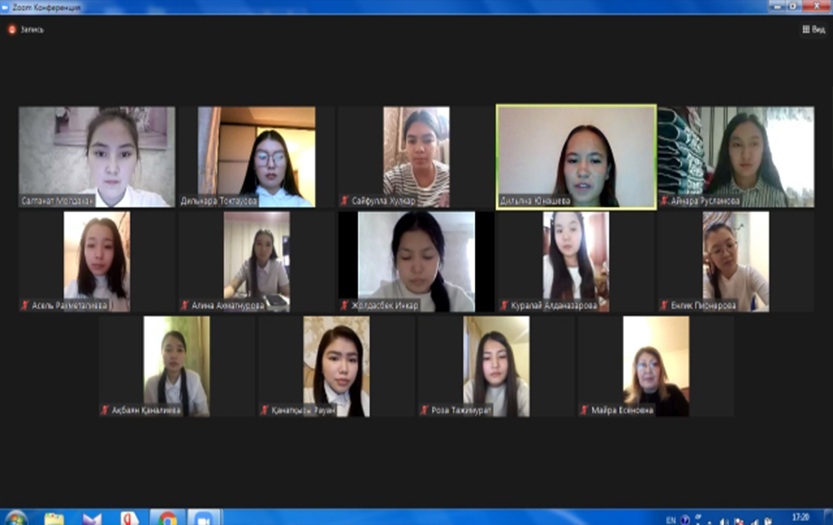 10