07.10.2021
The II International Student Competition of region-oriented mathematical problems for primary schoolchildren started
The Institute of Pedagogy and Psychology Department of Professional Training Educational program «Primary Education» of the Abai KazNPU announces the start of the Second International Student Competition of region-oriented mathematical problems for primary schoolchildren.
The competition will begin on October 15, 2021. The collection of competitive works is carried out until November 15, 2021.
Goals and objectives of the competition
1. Increasing students` interest in the traditions, culture, and history of their native land.
2. Development of research, local history, ethnographic activities during the compilation of local history tasks.
3. Fostering a patriotic attitude towards one`s small homeland and a careful attitude towards its historical and cultural heritage, responsibility for its fate.
4. Identification, development, and support of students who show aptitudes and abilities for the methodology of mathematics and its study.
5. Motivation of students to educational and methodological activities.
The competition is held remotely. The international jury will announce the results on November 25, 2021.
The information letter can be viewed at the link:
https://docs.google.com/document/d/16WvA7NXq5iPHmav9CE0RtdPkwxdFSpmL/edit?usp=sharing&ouid=111749762548662608163&rtpof=true&sd=true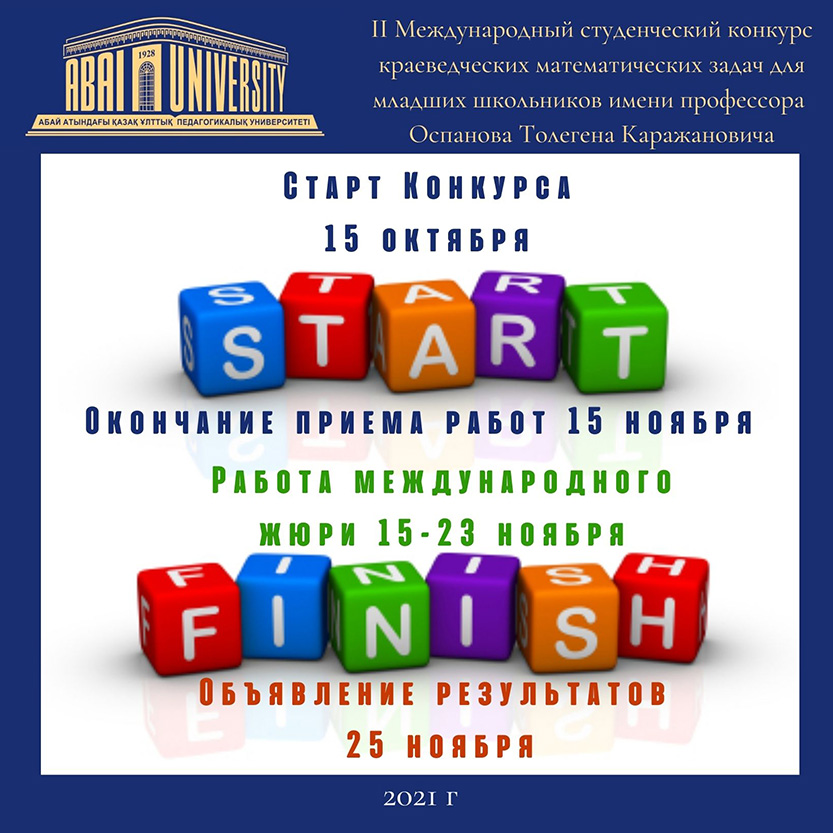 91