11.10.2021
Students` journeys to the museums of Almaty
From October 12 to 28, 2021, the center «Ruhani zhangyru» will launch spiritual and educational days «Journey to the museums of Almaty» for 1st-year students of Abai KazNPU institutes.
The purpose of the event, held under the state programme of the Head of State N.A. Nazarbayev «Rukhani zhangyru - bolashakka bagdar», is to familiarize students from distant regions with the accumulated material values of the history, culture and spirituality of our country.
In this regard, with the support of the Department of Culture of the Almaty Akimat, visiting students have the opportunity to visit the city`s exhibitions and displays at the State Enterprise «Association of Almaty Museums». The event will be held in compliance with all quarantine requirements..
For more information, please contact the Institute`s management!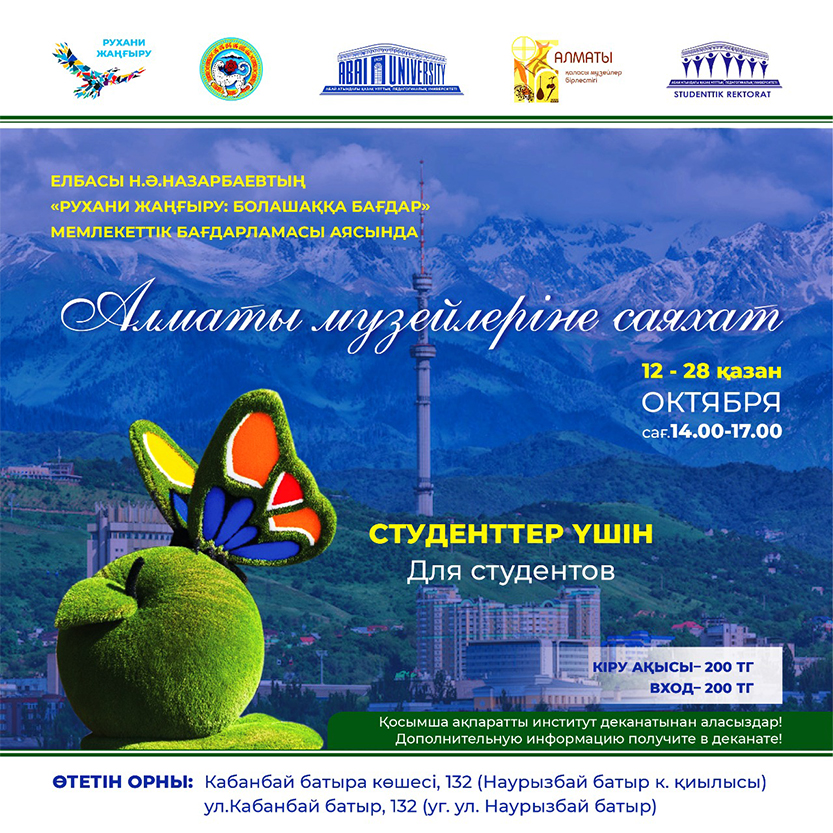 Center «Ruhani zhangyru»

70