23.01.2023
Dear teachers and students!
You are invited to attend the "I am for a Healthy Lifestyle" student screening on 30-31 January 2023.
Time: starting at 10:00 (time unlimited).
Venue: 30 Kazybek bi, building 1, 4th floor.
Organised by the Department of Biology of the Institute of Natural Sciences and Geography.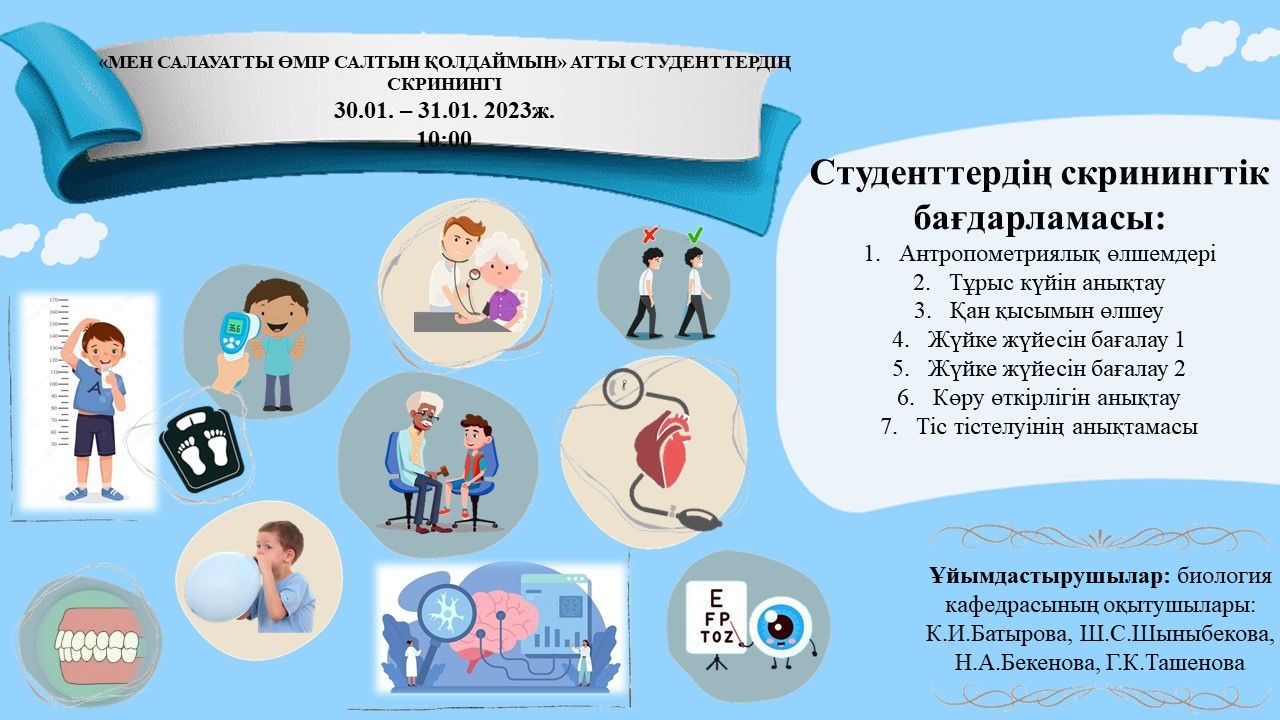 49