03.02.2023
III Republican Children`s Competition of local history mathematical problems for junior schoolchildren

The competition is announced on February 1, 2023. The collection of competitive works is carried out until March 15, 2023.

The competition is held remotely: the selection of works by the competition commission is carried out from March 15, 2023 to March 28, 2023; the announcement of the results is on March 28, 2023. The best works will be presented on the website of Abai KazNPU. Diplomas are sent electronically to the participants` e-mail.
Contest Nominations:
1. «Architecture of the native land»;
2. «Cultural life of my city (district, village)»;
3. «Sports achievements of my city (district, village)»;
4. «The history of my region»;
5. «The feat of my people during the Great Patriotic War»;
6. «Geography of my region»;
7. «Outstanding personalities of my small homeland».
Information letter by the link
https://docs.google.com/document/d/1y5hlkqNSWG06CH_QOYq8DiyXG6G8to9u/edit?usp=sharing&ouid=111749762548662608163&rtpof=true&sd=true

The works are attached to the registration form by the link
https://docs.google.com/forms/d/e/1FAIpQLSfCYBLRMzZaowCiKsKFgVIrGxJroXZBpkgCD-uvTK0ZaTNXUg/viewform?usp=sf_link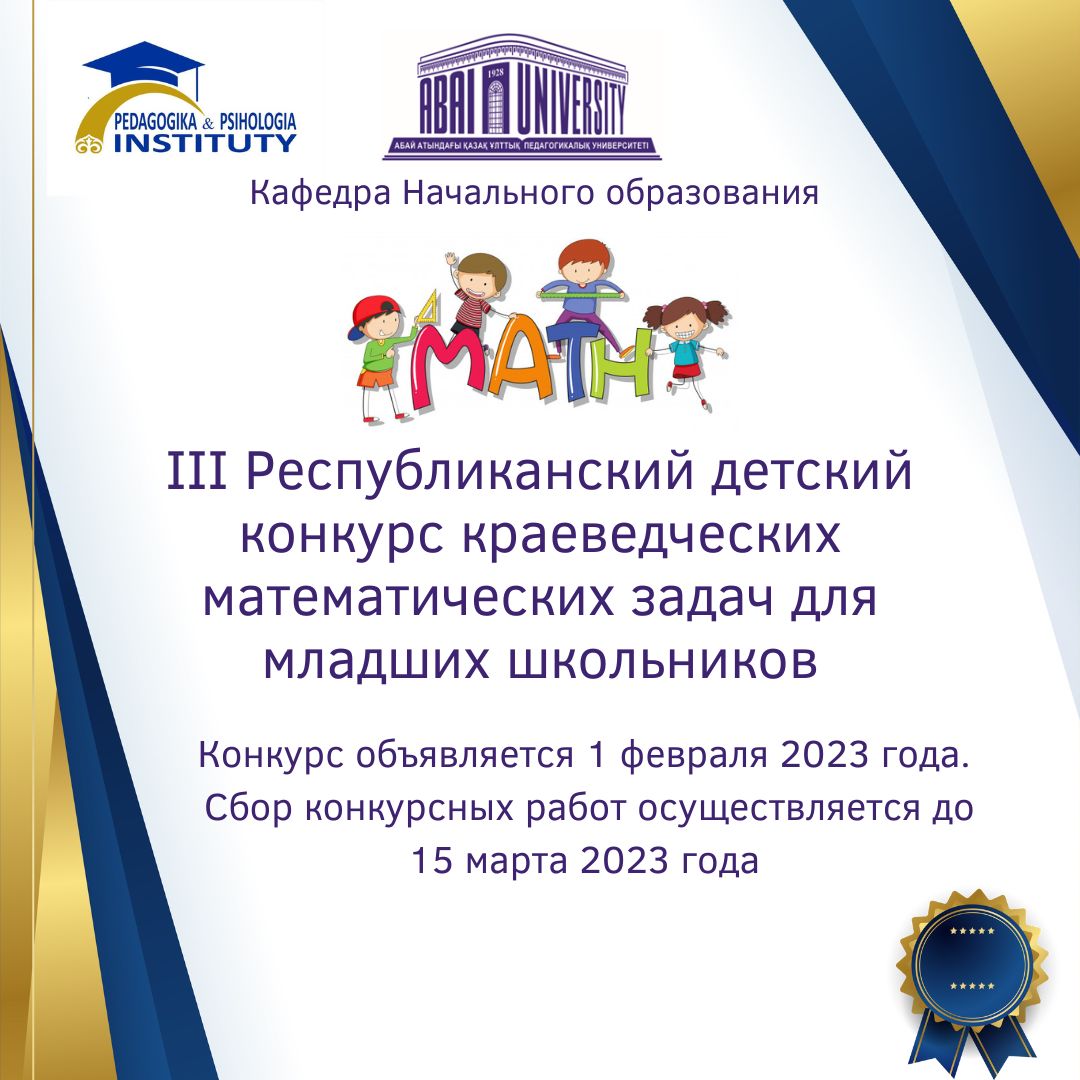 47