07.11.2018
Kazakhstan among 3 leaders in Eastern Europe, Central Asia as per top universities number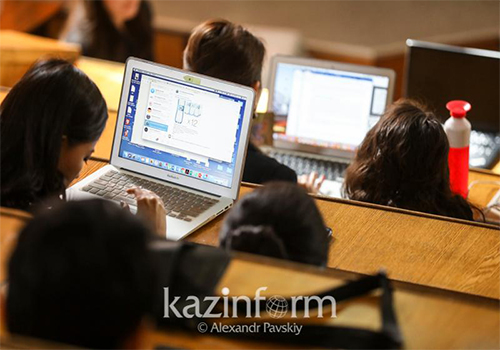 ASTANA. KAZINFORM - According to Quacquarelli Symonds (QS) university rankings, 25 higher institutions of Kazakhstan have hit the top 300 best universities in Eastern Europe and Central Asia, Kazinform cites the Kazakh Ministry of Education and Science.
Russia is the leader in terms of the number of higher education institutions in the top 300 universities in Eastern Europe and Central Asia. Turkey and Kazakhstan are second and third, respectively.
Al-Farabi Kazakh National University (KazNU) is among the top twenty universities.
QS specializes in education and annually conducts a global study of the world`s educational institutions. The top 300 universities include KazNU, the L. N. Gumilyov Eurasian National University, the Satbayev University, the Kazakh-British Technical University, the Kazakh Agrotechnical University, the South Kazakhstan State University, the Abai Kazakh National Pedagogical University, etc.(http://bit.ly/2JwWslp).
The study analyzed the activities of higher education institutions in 26 countries. The QS rating is based on 6 key indicators: the university`s reputation in academic communities, the opinion of employers and the employability, the ratio of the number of professors and students, the citation index per professor, the number of foreign professors and students. In addition, the study covers the level of internationalization, material and technical equipment, the extent to which the university pays attention to social responsibility, innovation, art, and culture, as well as the availability of e-learning, sports facilities, to name but a few.
07/11/2018
The source of information: inform.kz

1864