Summer semester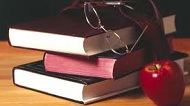 Summer semester is organized on the initiative of the student to meet the needs for additional training, adjusting individual educational plan, the elimination of academic debt, or the difference in the curriculum.
The duration of the summer term (up to 6 weeks) is determined by the academic calendar of the educational process by specialties and courses.
Financing of training in the summer semester is only at the expense of the student, regardless of the form of training (requiring payment, grant).
Right of passage of the summer semester, have the following students:
Students who learn to "good" or "excellent" (for the passage of additional accelerated learning, including students from other higher education institutions);
not admitted to the interim assessment of the results of the rating control;
having academic debt in the last academic periods;
Execute the program of the course in full, but not secured the minimum transfer rate, in order to improve GPA (GPA) by the re-examination of individual disciplines (except for the subject "History of Kazakhstan" on which shall state exam);
having academic difference in the recovery, transfer, return from academic vacation
The student at the end of summer examinations shall submit to the Front Desk reasoned statement of intent to participate in a summer semester. The student may register for no more than 12 credits.
After payment of studying educational services department of the summer term of registration is the schedule of the summer term, which is approved by Dean of Academic Affairs.
In the summer semester, all kinds of control of educational attainment: the current, mid-term monitoring of progress, interim certification in the form of oral, written examination or testing.
Academic achievement of students in the summer term is measured at points-rating letter system of knowledge assessment in accordance with state educational standards for monitoring and evaluation of knowledge.
The results of examinations on subjects of the curriculum specialty disbursed during the summer term are accounted for in the calculation of the transfer points (GPA) for the past course in the current academic year.
Students from other universities, who have been trained in the summer semester KazNPU named after Abai in the academic mobility of students, issued a transcript for credit transfer on disbursed disciplines.

849